Do you want to buy Photolemur? Use the discount code DEROOIJ and get 25% discount right away (buy here).
Do you have a passion for photography, but don't want to spend too much time on photo editing? Photolemur 3 is the post-processing software to pick! Photolemur 3, available for Windows and Mac OS edits your photos completely automatically thanks to a smart algorithm. This means you don't waste any time on editing your photos anymore and you have more time left to take more photographs. In this post we explain you exactly what Photolemur 3 is and how it works.
What is Photolemur?
Photolemur 3 is developed by the company Skylum, creators of Luminar and Aurora HDR. With Luminar and Aurora HDR they target (semi) professional photographers, but for people that don't want to get too much into photo editing they created Photolemur. An easy to use post-processing software that improves all your photographs automatic. The only thing you need to do is to select one (or multiple) photos in Photolemur and the software improves your photos by adjusting the exposure, colors, contrast, sharpness and even improvements in peoples faces. With a 'before / after' split view you can easy detect all improvements.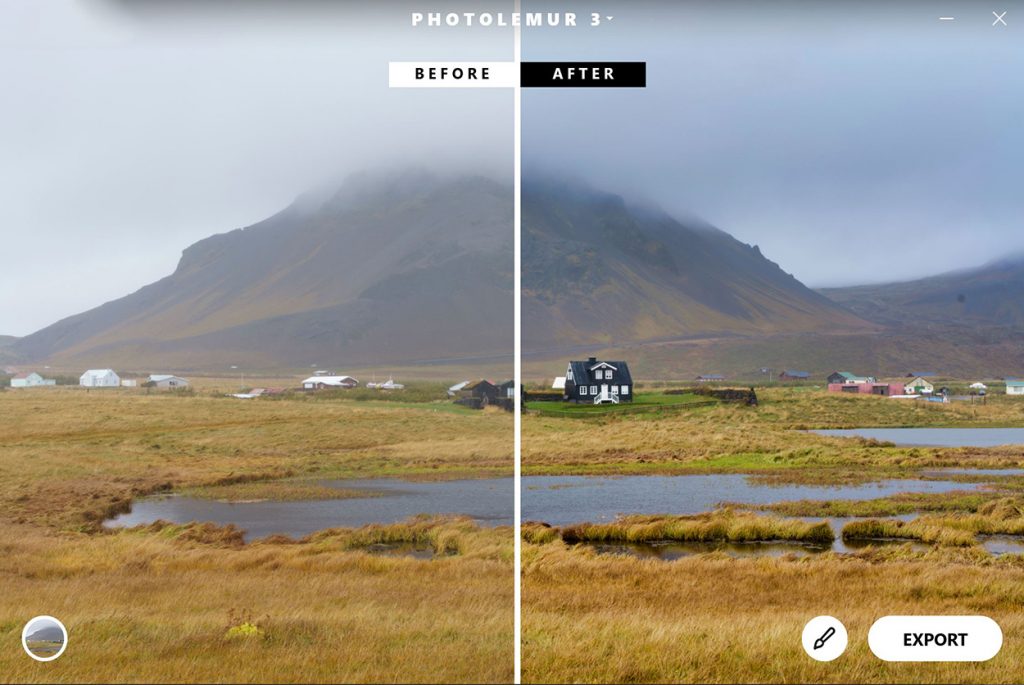 What is Photolemur NOT?
Photolemur 3 can't be compared with other post-processing software like Adobe Lightroom, Photosho, Gimp or Luminar. Those tools give you full control as a photographer to edit your photos in the way you want to do it. Photolemur is for the people that are looking for an easy way to improve photos by just selecting the photos. So if you like (or are used to) edit your own photos, Photolemur is not the software for you.
Fully automatic?
Can't you really change anything in Photolemur? Well you can do something. You can adjust the overall brightness with a slider and Photolemur comes with a few filter presets. This allows you to apply a photo editing style to your photograps.
Export the improved photos very easily
Are you happy and satisfied with the result that Photolemur shows you? Press the 'Export' button and save the photo on your disk. In the export window you have a few options to select. You can select the location where to save the photo, you can change the name of the file and select the quality of the photo. You can save the photo as JPEG, TIFF, DNG or RAW.
We recommend you to use Photolemur 3 with RAW files, because the edits will be better, but it is also possible to use JPEG files.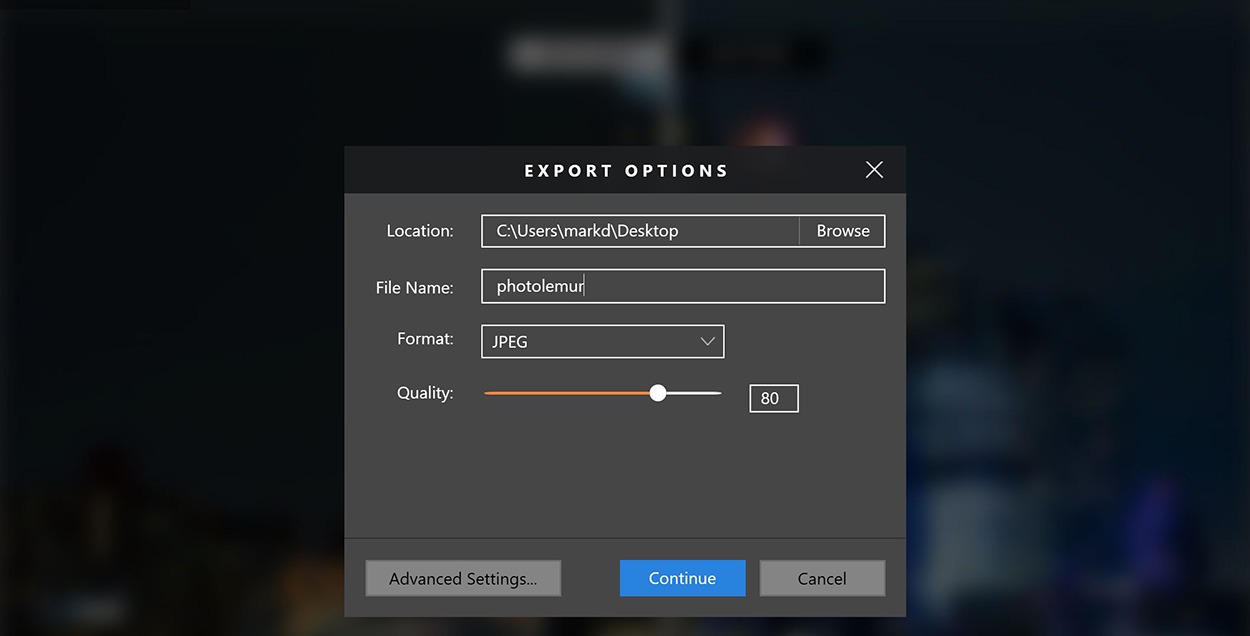 Advanced export settings
In the export window you can also click the advanced export setting button. This opens a larger window with a few extra options. You are able to select the color space (we recommend sRGB for online use of photos) and the size of the export. So you are able to resize your photos right away.
Buy Photolemur 3 with a 25% discount code
Are you convinced and ready to buy Photolemur 3? Do it through this link so you can get 25% discount. Use the discount code DEROOIJ and 25% of  the price will be deducted in the shopping cart.
FREE PHOTO CHALLENGE
Participate in our free photo challenge and improve your photography skills. In this Photo Challenge we will give you 5 photography assignments. By fulfilling the assigments you will improve your photography skills considerably. Maybe you will take photos of subjects you never captured before!