Photographing a scene with a high contrast can leave a photographer with a photo that doesn't really capture the true beauty of their subject. In many instances, the perfect exposure can still not work if your shot has a dynamic difference such as super bright lights and flat shadows from trees or buildings. Luckily, photographers can combat these issues by using HDR Photography!
WHAT IS HIGH DYNAMIC RANGE PHOTOGRAPHY?
High Dynamic Range (HDR) Photography is basically when your camera takes a few photos at different exposure levels and merge them together to make all areas of your photo, whether overexposed or underexposed, perfectly exposed. The "dynamic" in High Dynamic Range is the difference between the lightest part and the darkest part your camera can capture in a photo. Before modern cameras and techniques, achieving this was impossible.
So here is how shooting in HDR works. It is important to note that camera's with Auto Exposure Bracketing functions work best as you will not have to worry about adjusting your camera settings between each shot. It is also important to note that capturing moving objects isn't really what HDR is used for. Stillness is super important, so you are going to want to photograph something that won't move much between five and 10 seconds. You can use a tripod alongside a shutter release control button to be sure you don't move your camera when shooting in HDR. To get the best results, consult your camera's manual, or look up how to use the auto exposure bracketing function on your camera. Follow the directions to set different exposures for areas of high or low contrast.
After taking the photo, HDRs require a bit of post editing. You need to merge the photos and tweak the slider in Photoshop, Lightroom or other post-processing software to make the photo look seamless. To do this, invest in an editing software. Most photographers already have one of these, but if you are looking for one, Photoshop is always an option, but you can go for Photomatix or Aurora HDR also. If you don't have the money to rent the program, you can always download Luminance HDR. The free editing software is one of the most flexible HDR programs around, offering six photo blending algorithms.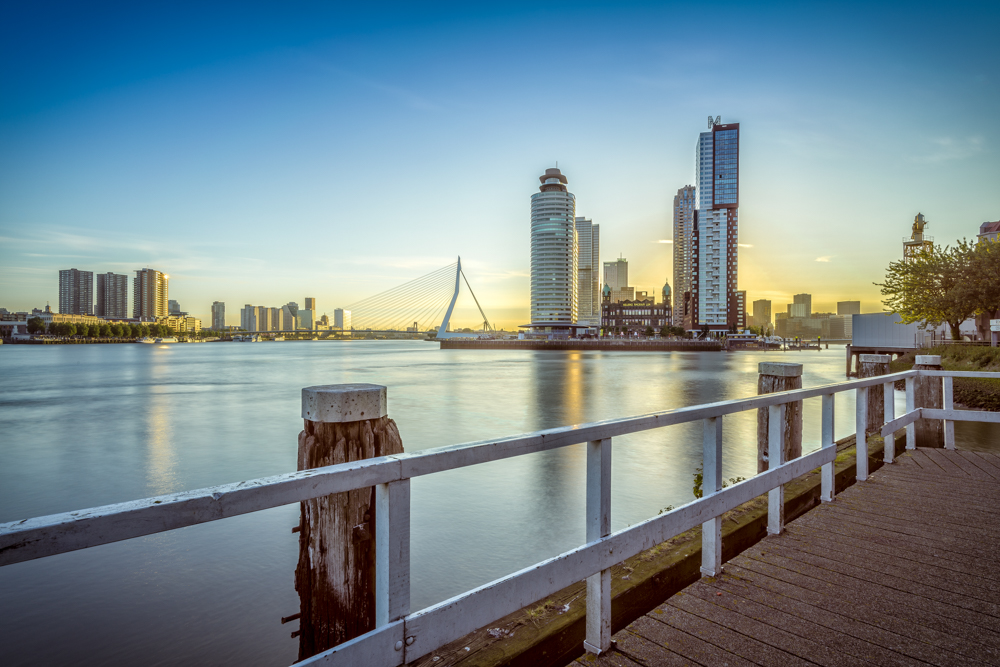 WHEN SHOULD YOU USE HIGH DYNAMIC RANGE PHOTOGRAPHY?
HDR photography can be used in a variety of settings. It is specifically beneficial to those who shoot during sunrise or sunset because stationary subjects are more likely to be over or underexposed in different areas. Not only can you use this setting at sunrise or sunset, you can also use it to photograph architecture, sculptures and with night photography. HDR photography really brings out the details of highlights and shadows. But don't get caught up in using HDR all of the time, because it isn't always the best option for your shot. For instance, you would not want to use this type of photography during times of day when your subject is perfectly exposed. For example, if you are photographing a building that is facing the sun and no shadows are being cast, you shouldn't use HDR. This just adds unnecessary work on your end. You don't need to fix this in post edit. Only use HDR photography when you have over and underexposed parts in one photo. You can check the histogram for this.
SOME TIPS FOR SHOOTING HIGH DYNAMIC PHOTOGRAPHY
Although this has already been mentioned, it is important to repeat: use a tripod. You are going to get a few photos that will need to be stitched together in post editing to give you the best shot. Holding your camera really isn't a good option because the slightest movement can really effect your final product. Using a tripod will ensure that your shots will be framed the same and in focus.
WHO CAN SHOOT HIGH DYNAMIC RANGE PHOTOGRAPHS?
Because of technologic advancements, virtually everyone can take high dynamic range photos. In recent years, the feature has been added to smartphones, making it an accessible way to photograph virtually any time of day. Although this can be great for convenience, you will always get the best shot when you take HDR photos on a DSLR camera in RAW. This is because DSLR cameras are not limited so much in photo size and will always give you a better quality photo. In addition, you will be able to customize your settings on your DSLR, making post editing a lot easier without having to remove graininess and other issues that come with smartphone photos.